Life Skills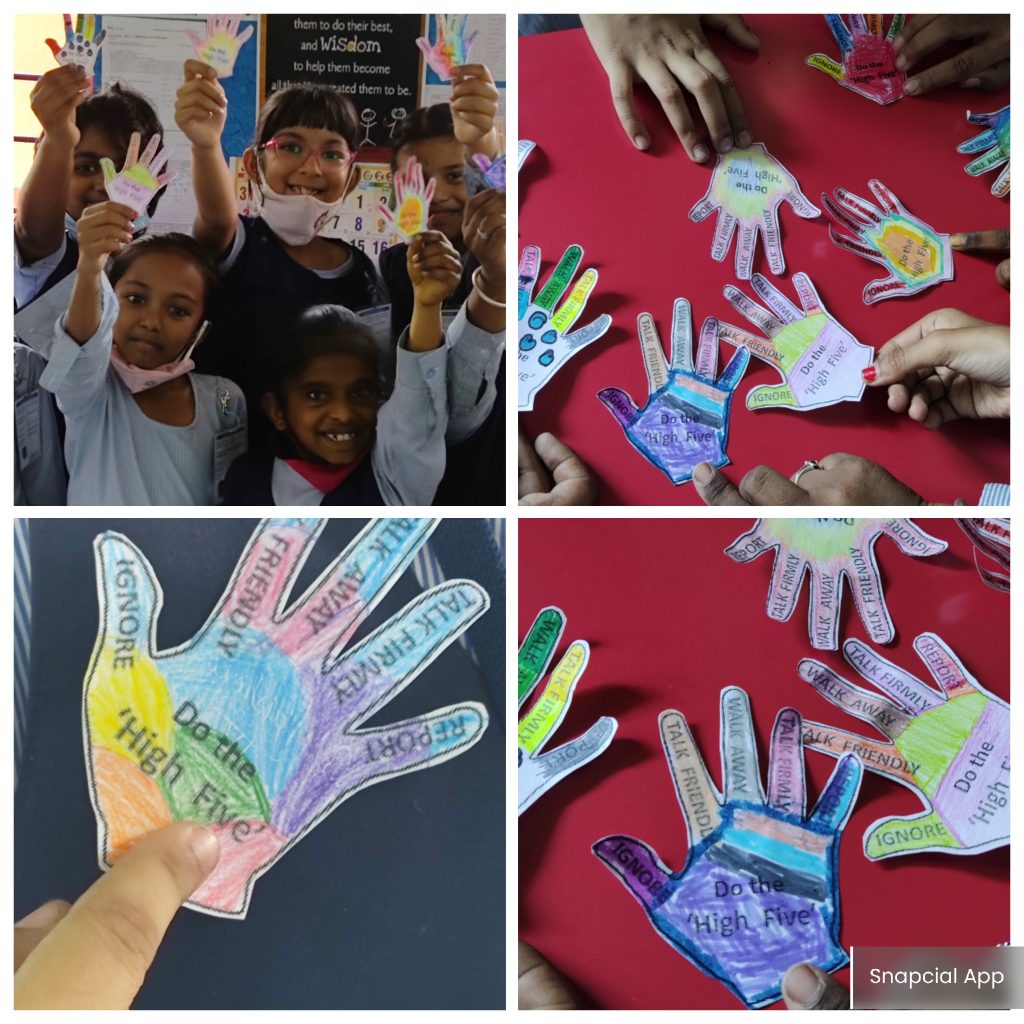 Say no to Bullies…..
             Support…  Report … Defend ….
Yes, it is all about the special session we had on Teasing & Bullying for Classes 3  &  4
Every child has the right to feel safe at home, at school  and in the community, so this special session was to create awareness on what to do if they witness or are involved in Bullying and to empower the students to make a difference in the classroom. Here we have planned the anti-bullying session to manage the challenging social problem ….the lively session was featured with the following activities :-
* Action Speaks – to treat others with respect and kindness.
* A  Story -'Bully'  which beautifully created a sense of connection.
* Designing a badge was a take home activity with the Hi-Five message to deal with bullying.
It is important for everyone in the community to work together to build a safe environment for all
Children.
     Don't Bully……..
               Be a friend….
                            The end of Bullying……
                                        Begins with you………….