The children of each section of Std IV were divided into five groups and each one was given an activity based on the lesson 'RESPONSIBILITIES OF A GOOD CITIZEN'. They wrote the dialogues, allotted to the characters, prepared the props required as per their topic, practised themselves  and enacted the script. They proved us that  "Every child is gifted, they just unwrap their packages at different times"
This has provided rich and varied experiences to the students, thereby building their knowledge, boosting creativity skills, increasing confidence, valuing team work and developing leadership qualities. They all made us happy and proud to be their teachers.
The words 'when would we again have such a class' from a nine -year- old child are engraved in my heart. With the question "What's next?"…..
Renuga. R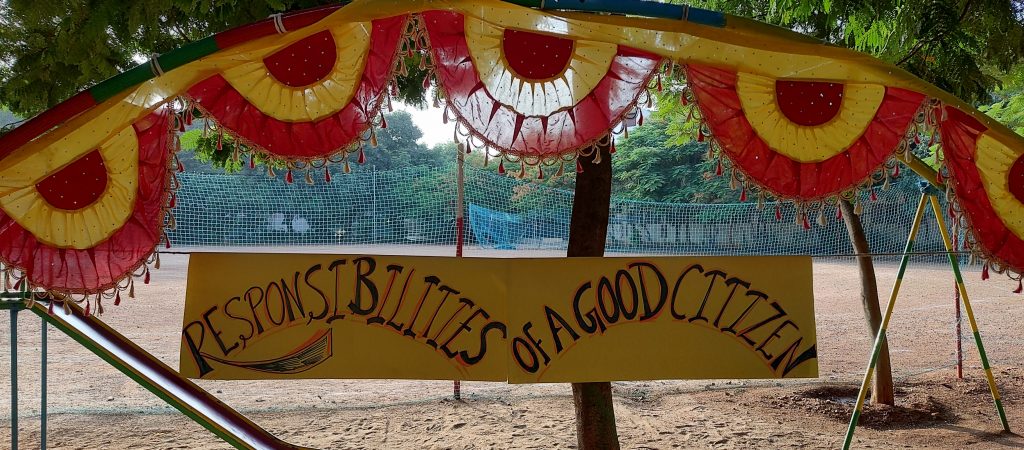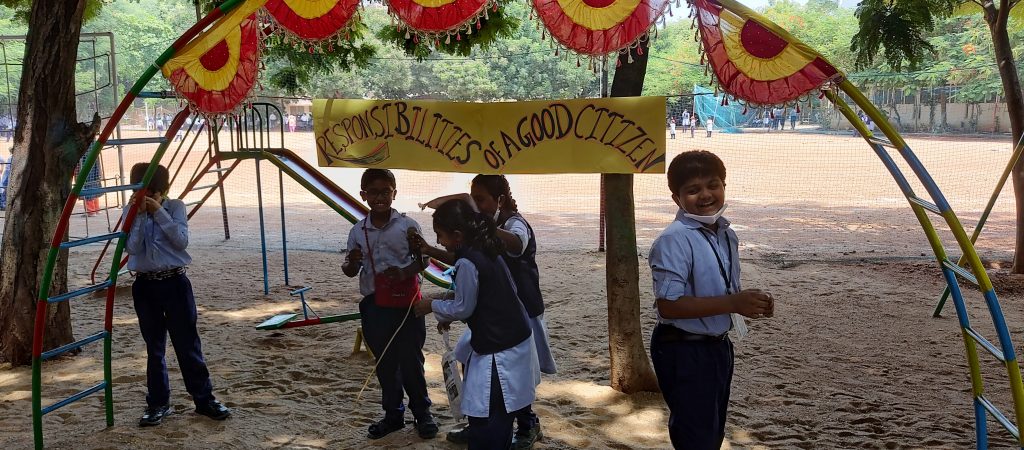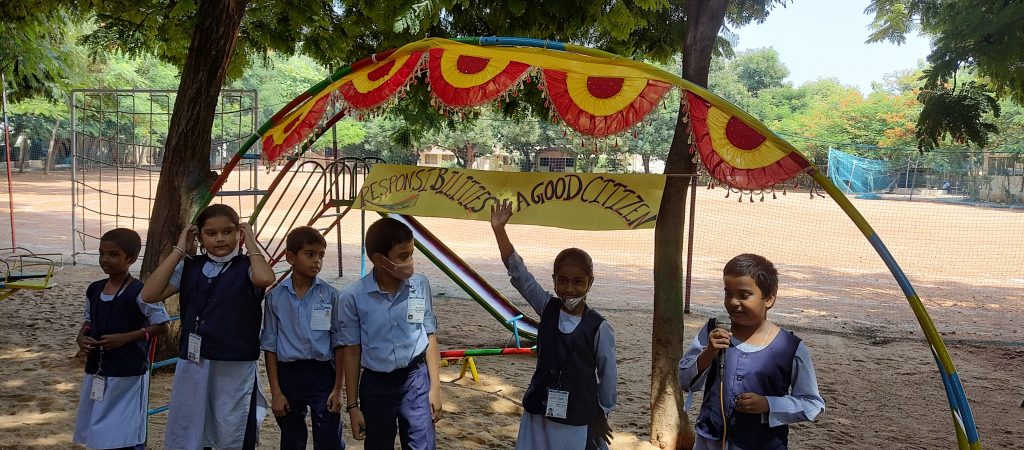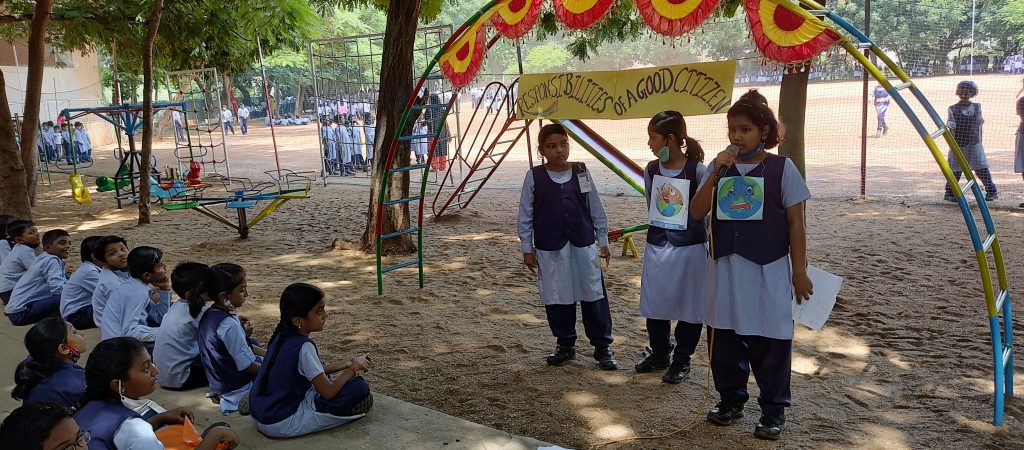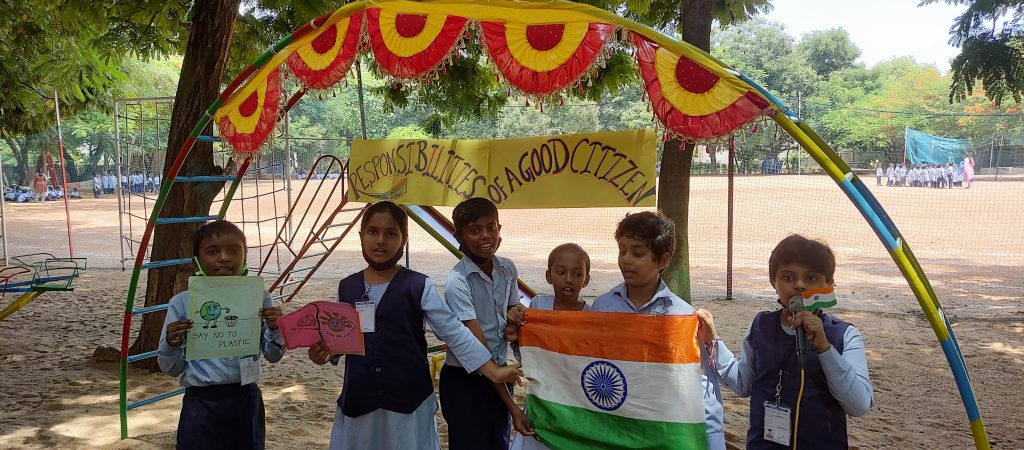 Niralya of LKG B is narrating the same story using the properties after the teacher taught. Click the link below:
https://drive.google.com/file/d/1apsVzCKUF4aKgw7YsqMr86U9I-fhGEV4/view?usp=sharing