Latest Updates
INTERACTIVE SCIENCE EXHIBITION
On 24th November, 2022, the students of Std.IX organised an interactive Science Exhibition at the Sports Complex. This huge venue had about 90+ exhibits, including  many experiments, working models, activities , Live quiz sessions , etc. The students' talents were shown from the entrance in the form of a floral carpet and  colourful drawings of Scientific tools  filling  Welcome charts under  an arch made of balloons.
The exhibition started with a prayer at about 9.30 a.m. and went on uninterrupted till the lunch break.
After lunch, the Science fest  resumed and continued till 4.15 p.m.
The students were fortunate to have the Director, Dr.Ramesh, to witness all the exhibits. He made the students think out of the box.
Students and Teachers who had visited the exhibition enjoyed themselves and shared their feedback with us.
We had a few parents who had visited during the visiting hour between 3 p.m. and 4.15 p.m.
It was a great opportunity for students to demonstrate how science in the classroom can be applied outside of it.
RESULTS OF THE SWARNOTSAV'22 , Verseny'22 Inter School Competitions held by the TVS school,  on the 24th of November 2022. Congratulations!  to the winners who made us proud.
S.Shri Mukhi Dharshana of 8D has won the First Prize in Calligraphy under Junior Category.
K. Dhanyashri of 7A has won the First Prize in Canvas Painting under Junior Category.
S.Hemavarshini of 11B has won the First Prize in Solo Singing under Senior Category.
S.M.Visalini of 11A has won the First Prize in Art from Waste under Senior Category.
P.S.Keerthana of 11B has won the First Prize in Art from Waste under Senior Category.
Winners of Kiddiabetes -2022.
Our Students from Std III to IX and XI were participated in Kiddiabetes -2022 organised  by Madurai Dreams Foundation at SPJ Matriculation School, Kalkulam, Avaniyapuram, Madurai.
Congrats 
* AKASH K of Std IX F has won Second Place in Turncoat Tamil.
* JAIAKASH M M of Std V A  has won Second place in Chess(Category-1)
* BHAVIN GOVINDARAJ S of Std VIII F and  DHIVYAN MARIA GERAARD A of Std VIII F won Third Place in the Quiz Competition in Category 1.
* ARYAN M of Std III A has got a Consolation Prize in Drawing Competition.
Results of Reflection 2022-2023
Students from Std III to Std VII took part in  various events of " Reflection 2022-2023″ Conducted by Mahatma School on the 12rh of November 2022.Congratulations to the winners. 
*Deekshita of 6A won First place in Story Portrayal.
*Sharvesh Kannan KP of 6C and Shaurya Pratap Singh of 7B won Second place in Quiz.
*Shaswath of 7C has won Third place in Fabricate a story.
Exploring new horizons!
Most parents are caught up in the whirlpool of Entrance examinations, College admissions and lucrative careers, and this is the choas that their offspring need to battle everyday of their academic life.
To give students options that are not only lucrative but also challenging, fulfilling and within the ambit of the child's aptitude was the objective of Jeevana hosting special sessions on career choices available to youngsters these days. Two of our alumni were invited to interact with students of class 11 and expose them to various career choices available.
Sri S Akshay Kumar, Software Specialist at Bosch Global, hosted a session on Career guidance in the field of Computer Science and Information Technology for students of class 11 on 4th November.
Sri Ahil Rishi Rajasekaran, Lecturer in the Department of Biotechnology, The American College, author of the book, 'Rock Art of Madurai' hosted a career guidance session for students of class 11 on 8th of November.
These sessions were received well by students.
J.K. SHIRAVVANTH of Std IX F, S/O Mr & Mrs. JOTHI PRAKASH has secured I Prize in Under 17 Open National Skates Kho Championship, organised by Skates Kho Association of Maharashtra on 21st August, 2022. Congratulations, SHIRAVVANTH !
JCI MADURAI conducted the 46th ANNUAL ARTS & CRAFTS COMPETITION on the 15th of August, 2022, at THE TVS SCHOOL, TVS Nagar, Madurai – 625003.Congratulations to the proud winners🏆🏆
M Swathi of Std XI 'A'- First Prize in Rangoli
V Rahini of Std XI 'B' – Second Prize in Collage
M P Sudiksha of Std III 'A' – Third Prize in Drawing & Colouring.
Iniya Karthik of Std V 'A' – Second Prize in Clay Modelling
M Deekshitha of Std VI 'A' – Second Prize in Drawing and Colouring
A Keerthi Sri of Std VII 'E' Consolation Second Prize in Drawing & Colouring.
Sahana of Std IV 'B' — Consolation Third Prize in Drawing & Colouring.
R Shri Iswarya of Std IV 'A'- Consolation Fifth Prize in Drawing & Colouring.
AZADI KA AMRIT MAHOTSAV–15TH AUGUST,2022
Azadi ka Amrit mahotsav was celebrated week-long with all the classes being involved in one independence-day- themed activity or another . Special songs were played and inspirational stories of Tamilnadu's mighty contribution to India's freedom struggle were relayed through the public address system..
Students from Kindergarten to class 11 decorated the classrooms and the noticeboards with beautiful drawings, paper craft works, posters ,collages and poems based on Indian Independence, India's cultural heritage and patriotism.
In junior section, on a designated day , children had brought unique and extremely creative thiranga-themed snacks and lunch that their parents had prepared so thoughtfully . Children were exchanging Independence Day wishes throughout the day until the dispersal time.
Many other activities were conducted in the classrooms to awaken the spirit of national pride among students.
The week culminated on the D- day when Jeevana hoisted the tricolour with aplomb as the gathering of students and staff members saluted the fluttering flag . The Head Girl gave a rousing speech on how far India has come in the past 75 years and how far it needs to go .
In the current scenario where kids and teens are lured by the k-dramas ,anime and the western lifestyle in general, it is vital that they are reminded of the uniqueness of what our country has to offer to Indians and the rest of the world.
It's high time we made Freedom count.
MC MAHON MEMORIAL INTER-SCHOOL CREATIVE WRITING COMPETITION–10TH AUGUST, 2022
Jeevana International school was the proud host of the McMahon Memorial Inter- school Creative writing Competition on 10th of August , 2022.
28 students from seven different schools from across the district , including the host, participated in the competition. The event was open to students of classes 11 and 12 who then went through the rigors of selection to represent their school in two different categories of Creative writing and Poetry. Pritika Subbuluckshmi U B of 11 A and Anshel Thomas of 12 A represented Jeevana in Poetry writing,while Sivadev Pandian of 11 C and Mekakanika of 12 C in Creative writing.
A variety of topics were given to the participants on the spot, who were then given time to plan and organise their content with the help of various resources available at the library.
Winners in respective categories will be announced after being evaluated by external judges in the next few weeks.
TRAILS OF GLORY — TT TOURNAMENT-6TH & 7TH AUGUST ,2022
It is with immense pride that we announce the accolades won by students of our school at the CISCE REGIONAL SELECTION TRIALS held at Theni on 6th & 7th August ,2022.
Table tennis is one of the more gruelling sporting events that require quicksilver movements , agility and precision. To play this sport is challenging by itself ,but to excel at it in a State arena is commendable. Our medal aspirants from various classes went to The Little Kingdom, Theni on 6th and 7th of August,2022 to test their mettle. While all of them had poured their heart, soul and sweat into their efforts , not all could qualify for the Nationals. However , Jeevana is proud to observe that a large number of our students have made it to the next level.
The following players will be representing Team *TAMIL NADU* in the upcoming CISCE Nationals held at Chennai from 13th to 15th October,2022.
Under 14 Girls:
Maya Ashwath – 🥉
Deshna Rajalakshmi – 4th Place
Nandhika – 5th Place
Under 17 Girls:
Varsh – 🥇
Vaijayanthi – 🥈
Cindrilla – 4th Place
Under 19 Girls:
Under 14 Boys:
Ashwin Suresh – 🥇
Sai Sarvesh – 🥉
Madhu – 5th Place
Under 17 Boys:
Maxwell – 🥈
Jhogindhra – 5th Place
Under 19 Boys:
Sailesh Sriram – 🥇
Ashwin Bharathi – 🥈
WORKSHOP ON LIFE SKILL — STD III & STD IV–13TH JULY,2022 TO 29TH JULY,2022
Say no to Bullies…..
Support… Report … Defend ….
Yes, it is all about the special session we had on Teasing & Bullying for Classes 3 & 4
Every child has the right to feel safe at home, at school and in the community, so this special session was to create awareness on what to do if they witness or are involved in Bullying and to empower the students to make a difference in the classroom. Here we have planned the anti-bullying session to manage the challenging social problem ….the lively session was featured with the following activities :-
* Action Speaks – to treat others with respect and kindness.
* A Story -'Bully' which beautifully created a sense of connection.
* Designing a badge was a take home activity with the Hi-Five message to deal with bullying.
It is important for everyone in the community to work together to build a safe environment for all
Children.
Don't Bully……..
Be a friend….
The end of Bullying……
Begins with you………….
INTRA SCHOOL COMPETITION–SPECTRA '22–15TH JULY, 2022 TO 29TH JULY, 2022.
Spectra '22 lived up to its name as it brightened the spectrum of the lives of Jeevanites. This Intra-school competition saw an unprecedented number of students participating enthusiastically in various events.
An array of 38 events encompassing the kindergarten to class 11 were hosted over a period of two weeks.
While all the students till class 2 will be given a participation certificate, the rest will be awarded a certificate and a medal for winning the top three spots in various events. It was an enriching hands- on learning experience for many students of class 12.
INVESTITURE CEREMONY–24TH JUNE, 2022
It was a splendid day to wake up to: dawn of a new era for 34 girls and boys of class 12. It was a day to swear allegiance to all that Jeevana strives for and wear the badge of honour with pride.
The Chief guest was a Jeevana alumnus, Mr Mayur Hassija , an eminent animal welfare activist.
After the oath taking ceremony and a brief speech by the Chief Guest, there was a lively interactive session between the students of class 12 and Mr Mayur.
It was one of those truly inspiring days when we could envision a bright future for our nation as the beacons of a new era in the form of youth seem to be lit to usher in new waves of thought.
ENGLISH DAY-1ST JULY 2022
It was ' game on' as a section of Senior Block comprising students of classes 7 to 9 celebrated English Day on 1st of July,2022.
This gala day was a culmination of days of planning and assembling of a variety of games and activities relevant to the English language. Over one hundred interactive modules were presented by nearly 150 students to enthusiastic students who thronged the Sports Complex, the venue for the event.
Such events bring home the fact that learning ' dry concepts ' like grammar and figures of speech can be a breeze if dealt with in the right way.
This day was a part of a few more events that are going to be hosted by the department of English in the coming weeks.
INTERNATIONAL YOGA DAY —21ST JUNE, 2022
In the fast paced world of deadlines and tests to crack; fast food and unlimited screen time; chronic illnesses and mental fatigue have begun to affect people of all age groups. Yoga asanas are a holistic approach to heal and rejuvenate the human body and the spirit. Having introduced Yoga as part of co-curricular activities decades before it started to be in vogue in the rest of the country and the world, Jeevana had organised a number of exclusive activities on this International day of Yoga.
Kids in the Junior section were educated on the benefits of Yoga by the Teachers. Students of classes 6 to 8 had special Yoga sessions, the highlight of which was the 'surya namaskar' . The benefits of Yoga were reiterated by the Yoga Teacher. . Students of classes 9 and above were given a brief audio session over the PA system by the Principal.
ACHIEVEMENTS
STUDENTS WHO HAVE MADE US PROUD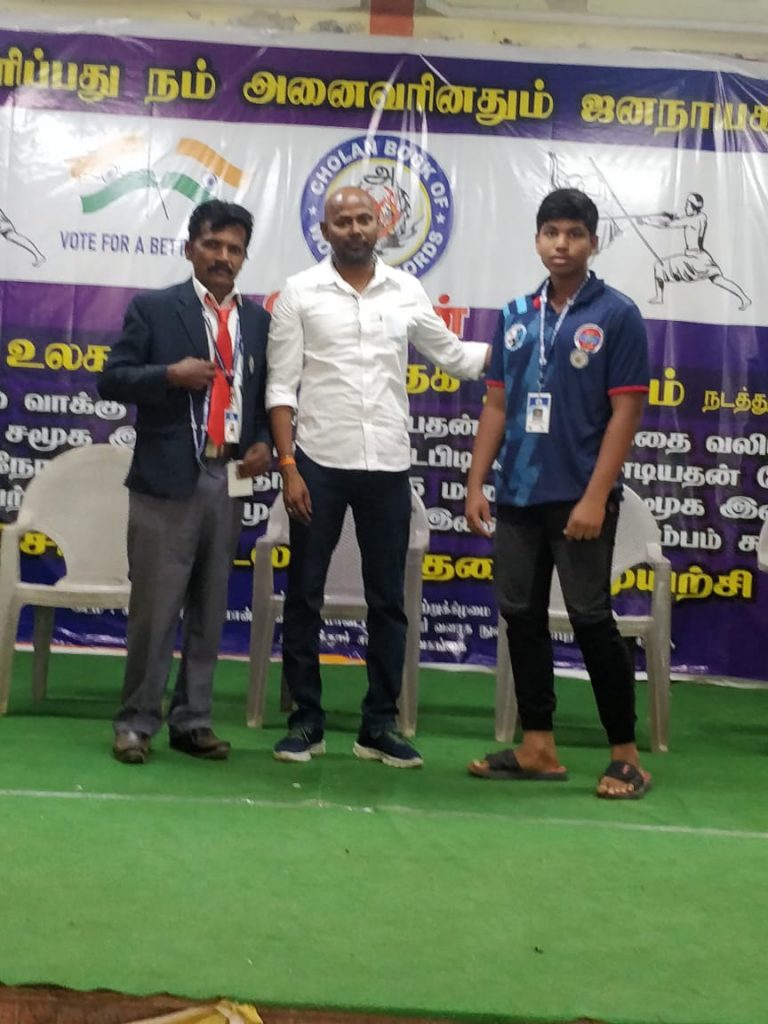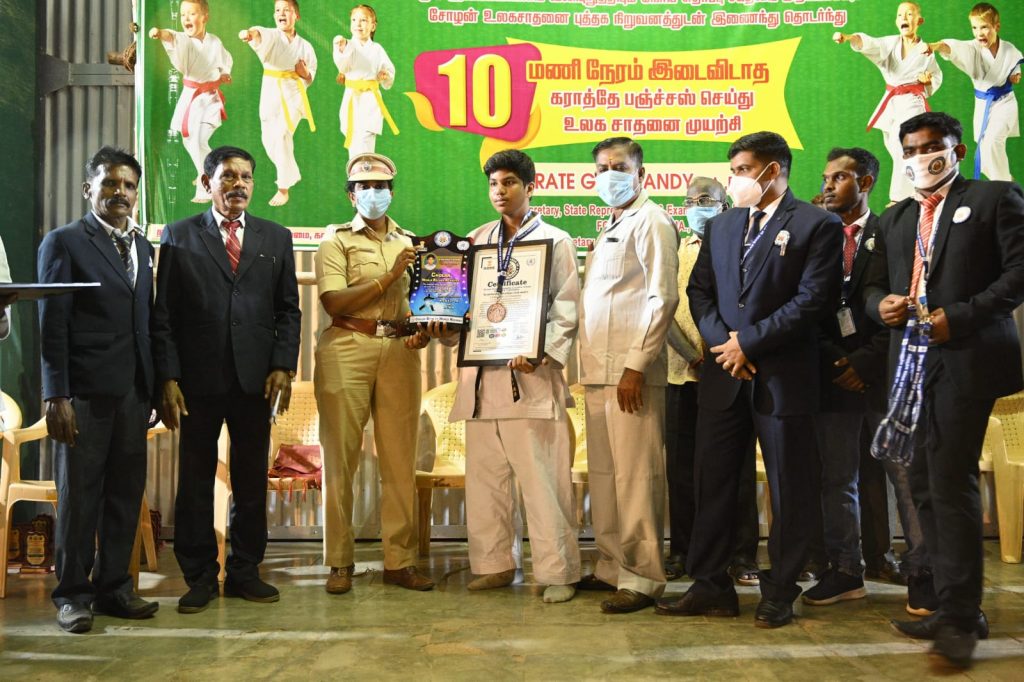 Record breaking achievements in Silambam and Karate 
D Krishna Kishore of  XI- B has performed 3 world records in Karate and Silambam in the last two years.
The Karate record was performed on August 1, 2021 at PKN boys school, Tirumangalam under our Jeevana School's Karate master, Mr G. Palpandy. The record was the execution of  11,53,000 full extension punches in 10 hours.This record was published in Cholan book of World Records.
In the martial art of Silambam on 6th March of  2021, Kishore entered the record books  for the longest relay demonstration of Silambam and Adimurai (Stick fighting) for 15 nonstop hours .  Next on 20th August 2022 , Kishore did   the most number of squats while doing Silambam for 3 hours and  20 minutes.
Jeevana lauds the stunning achievements of the lad !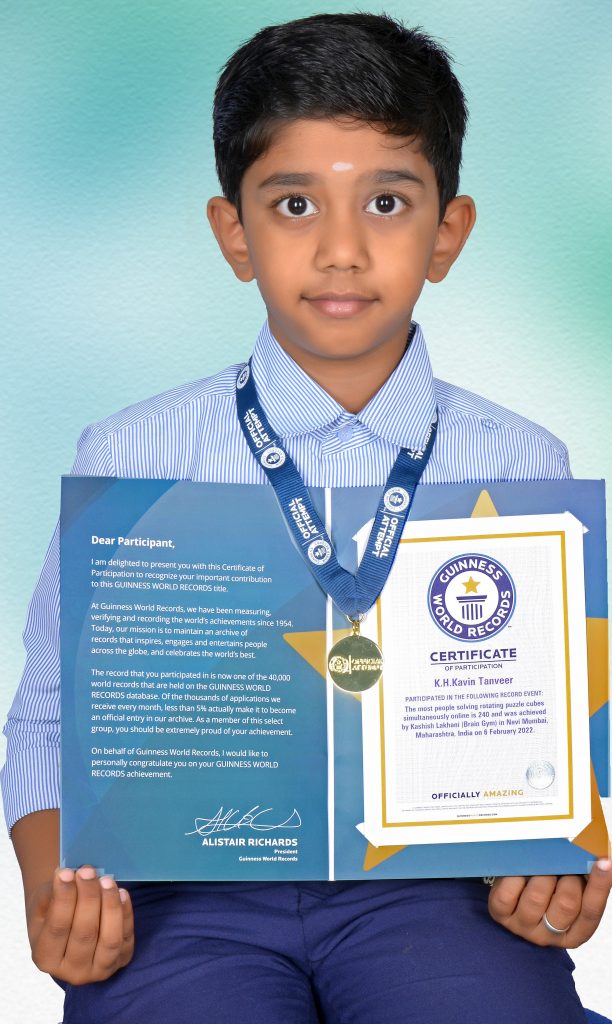 K.H.Kavin Tanveer of III C section has been awarded the Guinness Record certificate and medal for solving the  Cube in the Cube competition within 2 minutes. This competition is an online event conducted by Brain Gym. They had provided the scrambled cube  before the competition and the participants  had to prepare their cubes like that. Kavin had solved the combination in  1 minute and  54 seconds.
Jeevana is proud of the child's achievement!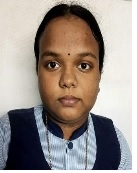 Sri Aurobindo Society conducted Essay Writing Competition in Tamil & English on the 150th Birth Anniversary of Sri Aurobindo .It was a golden opportunity to pay tribute to Sri Aurobindo –  a revolutionary , a Maha Yogi, a Poet and a Philosopher. Congratulations to Kanaga Samvardhini of Std X C for winning the SECOND PRIZE, a cash award of Rs. 2000/-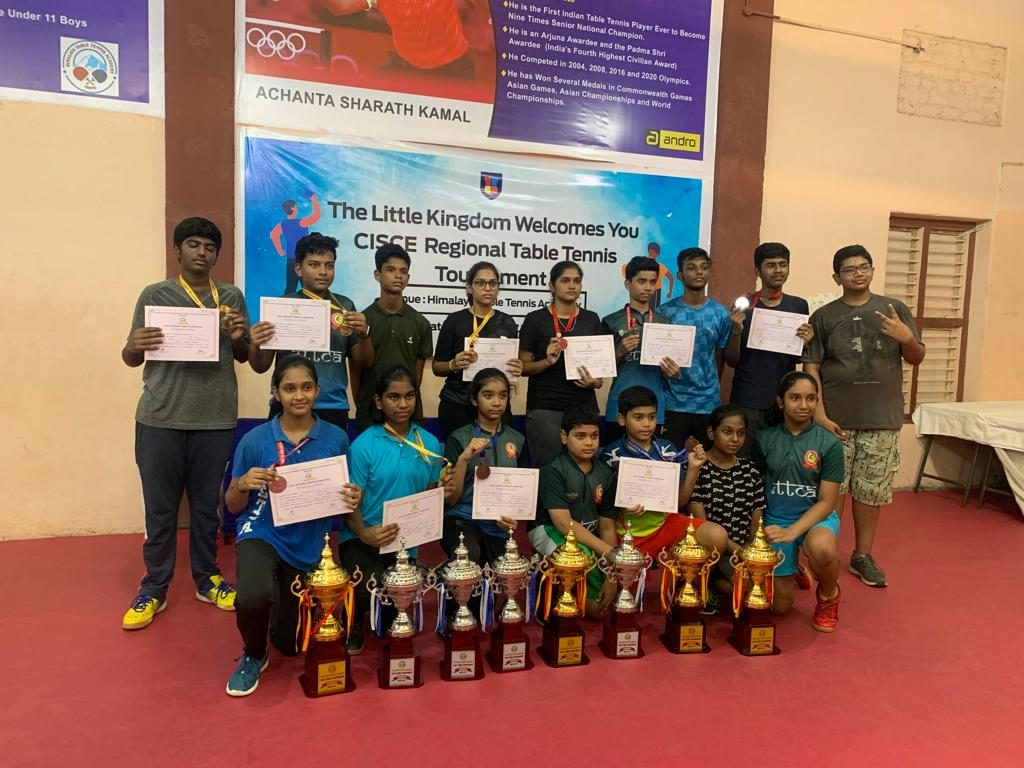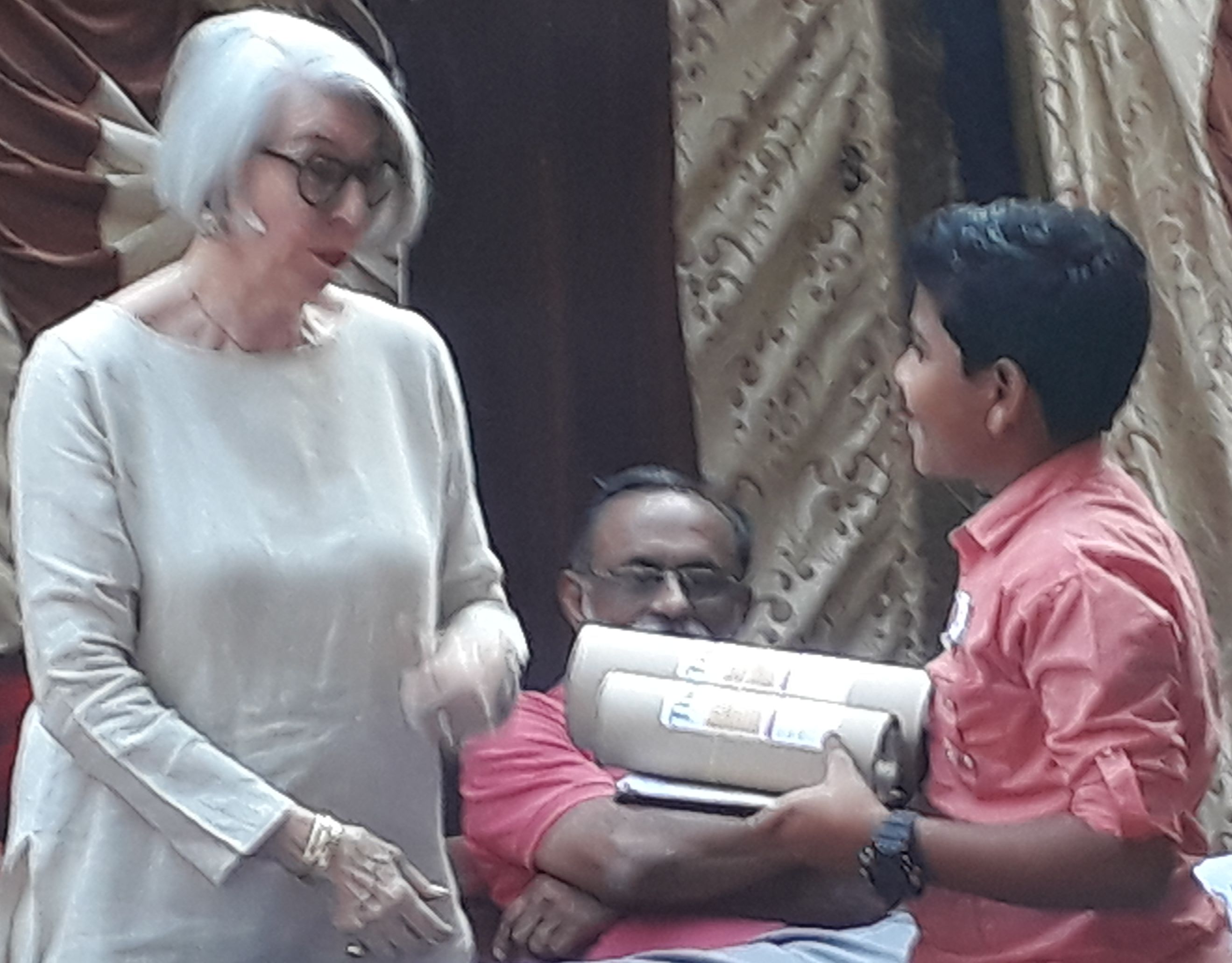 S M JEGADISWAR STD VII 2018-2019
participated in the
RAMAN YOUNG SCIENCE INNOVATOR AWARD
programme and his project,
a Model of Lungs in the Respiratory System
using Bernoulli's Principle won the First Prize.

STATE TOPPER ICSE, 2018
HARINI. V
D/o. Mr. P. P.Venkatachalapathy &
Dr (Mrs) R. Umarani
TOPPER IN THE STATE OF
TAMIL NADU
98.2% IN ICSE STD X, 2018, EXAMINATIONS
Grade "1" in all the six subjects
Centum in Mathematics & Environmental Applications

S.PARVATHY
2015 – HS
D/o. Mr & Mrs.V.Sankara Narayanan
1192/1200
Overall State 2nd among those who had taken French as the 1st Language
District Topper State Rank in French
Centum in Economics,Commerce,
Accountancy & Business Maths

S. SIVARAM
2014 – HS
1192/1200
State second (taking French as language paper)
State rank in French and Centum in Maths, Physics, Chemistry and Biology

B. ANITHA CHOUDHARY
2008 – HS
1175/1200
District first (taking Sanskrit as language paper)
Centum in Maths

K. DHIVYA
2008 – HS
1167/1200
District second (taking Tamil as language paper)
Centum in Biology
CHAIRMANS INTERACTION
SPECIAL VIDEOS
STD XII, 2022
WE CONGRATULATE OUR STUDENTS AND TEACHERS FOR 100% RESULTS IN ISC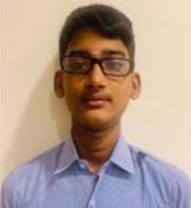 KARTHIKEYAN G
SCHOOL TOPPER
494/500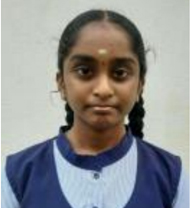 MONICA V
489/500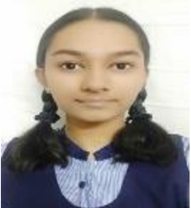 RUPADHARSHINI R
487/500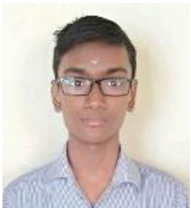 VIKAS A
486/500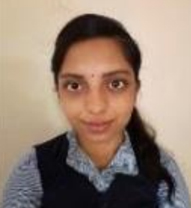 SHRAVYA DAS V D
483/500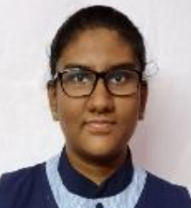 MERLIN JENITA J
481/500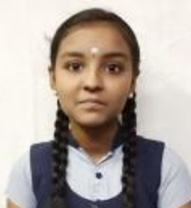 SOUNDHARYA A A
479/500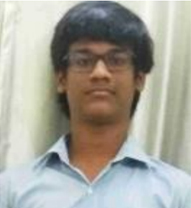 PRANAV KARTHIK G
478/500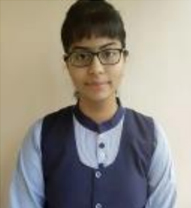 AKSHAYA G
477/500
593/600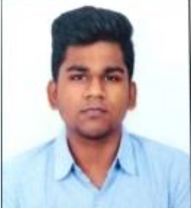 BALA JOTHI ADITHYA S
476/500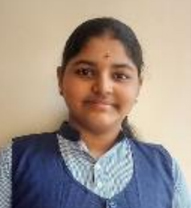 NANDINI I
475/500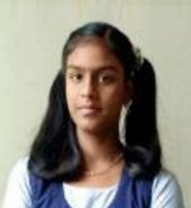 ANJANA DEVI R
474/500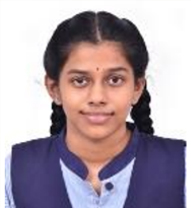 HARSHA P
474/500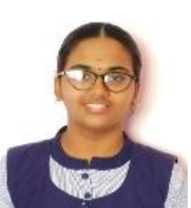 DEEPIKA R
473/500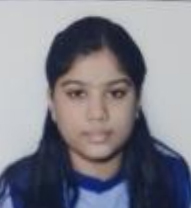 KEERTHANA C S
473/500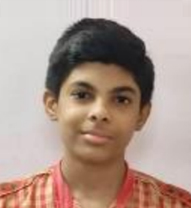 AKSHITH S
471/500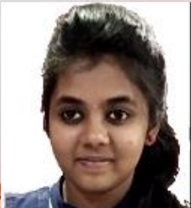 SANGAMITRA K
470/500
SRI MIRA S R
465/500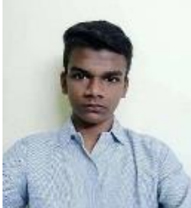 SUDHARSON C
462/500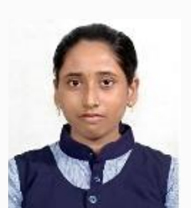 GOBIKHA R
461/500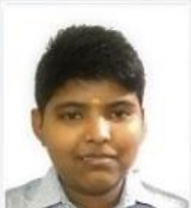 PRAKASH RAAM M K
461/500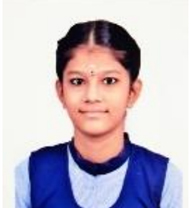 NAV YAZHINI M
457/500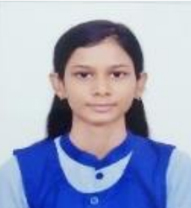 SYLVIA B B
450/500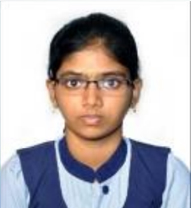 HARSHITHA VISHAALAAKSHI R M
449/500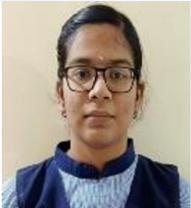 BRINDHA M
447/500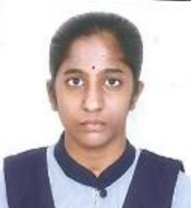 MATHANGI TSR
442/500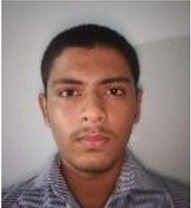 NISHANTH RAJ B
437/500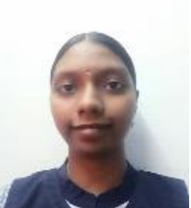 RESHMAA S
422/500
STD X, 2022
WE CONGRATULATE OUR STUDENTS AND TEACHERS FOR 100% RESULTS IN ICSE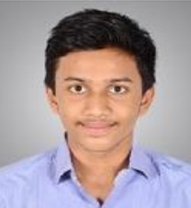 SRI HARI R
SCHOOL TOPPER
593/600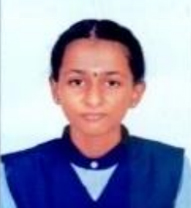 VIKASNI S
589/600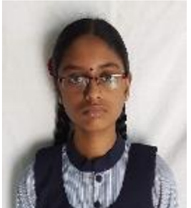 INIYA S
588/600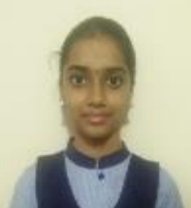 RAHINI V
588/600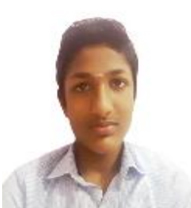 DINESH KUMAR M
587/600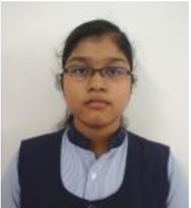 SAKTHI R
585/600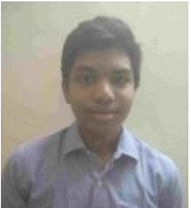 KRISHNA KISHORE D
582/600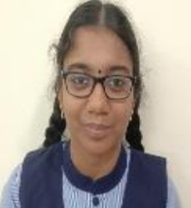 MANYAA P
579/600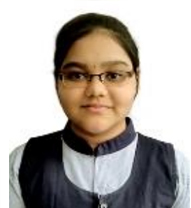 SAI YASWANTHIKA M R
579/600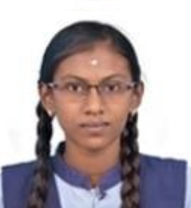 ABIRAMI KRITIKA C P
576/600
HEMAVARSHNI S
576/600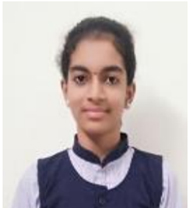 PRATHEEKA BABUJI
576/600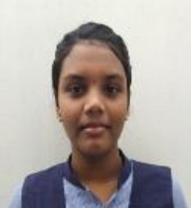 DEVA DEKSHA S B
574/600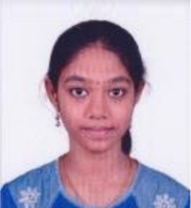 EZHILOVIYA K
573/600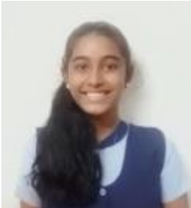 MEENAKSHI B
573/600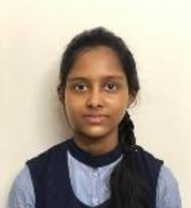 DHANYA S S
572/600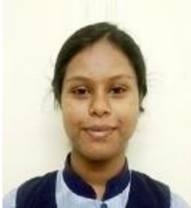 SHAKIRA A
564/600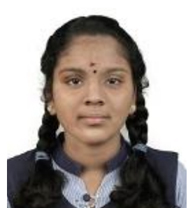 SWETHA M
564/600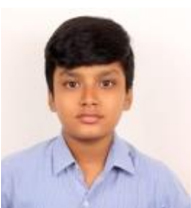 ROHIT R C
563/600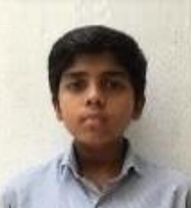 SIVADEV PANDIAN THANGA SUDHARSON
562/600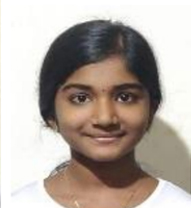 UMAYAL S
561/600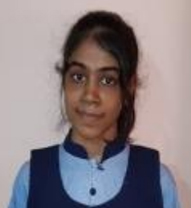 JAYANI S
557/600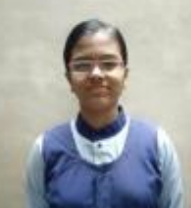 KALYANI A
556/600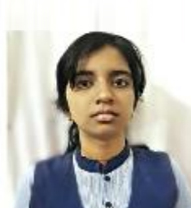 OLIVIA GRACE S
553/600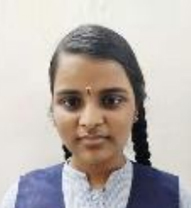 BHUVISHAA SRI M A
552/600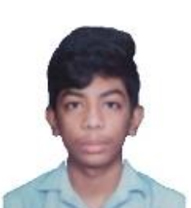 FRANKLIN MESAC RAJ S
551/600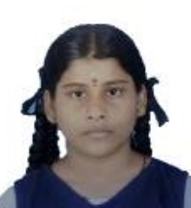 KEERTHIKAA N
549/600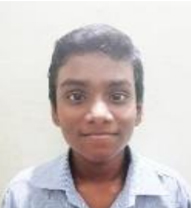 VISHAAL A
548/600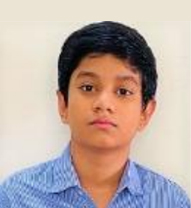 KHAVIN NAGARAJAN
546/600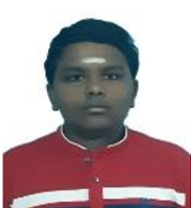 DHIVYANTH M
523/600